Resale - A gold mine for Kids Brands
If you are a kidswear brand in India, now is the time to bank on the growing trend of your consumers buying pre-loved clothes and accessories for children.
The growing interest in secondhand fashion is here to stay and the resale market is only going to get bigger. As per a 2019 report by analytics firm Global Data and online store Thredup, it is estimated that the used fashion market will be worth $64 billion by 2028 – as opposed to the $44 billion fast fashion industry and that the global second-hand apparel market will grow 3X faster than the global apparel market overall.
The question is, why you, a kidswear fashion brand should consider having a resale option for your customers?

Well, the reasons are simple:
Your products are being resold anyway, just not by you.
In India, the idea of buying pre-loved clothes and goods for children is slowly gaining acceptance. In recent years multiple online marketplaces have sprung up where parents can buy and sell pre-loved items. Thanks to social media, these marketplaces are being accessed by people from across the country, and with the pandemic having catalyzed the growth of e-commerce, more and more people are embracing the idea of buying and selling pre-loved baby items through digital mediums.
It will help you build brand loyalty for your brand.
Nothing builds customer loyalty for a brand more than solving their customer's problems. By providing your customers with a resell button, you are giving them the option of earning money while clearing up their wardrobe space.
By enabling a resale program for your customers, you will give them more reasons to come back and shop from your brand - since they know they will have the option of selling the product in the future.
A resale program will help you engage more customers.
By enabling a resale program for your customers, you will encourage potential customers sitting on a price fence to try out your products, eventually coming back for new ones.
You can put your damaged inventory back in the chain of circularity.
One of the biggest challenges for a fashion brand is to manage and clear out their sample pieces and damaged inventory. Relove will help you put back your dead-stock and defective inventory back into the chain of circularity, helping you make money and clear out inventory space.
You help your customers save money and clear space in their wardrobe.
…solving their problems, and building brand loyalty. Added resale service for your customers can eventually turn them into brand advocates for your brand.
You take a major step towards sustainability for your brand.
As per reports, 1/3rd of India's municipal solid waste is textile. Enabling a resell button empowers your customers to reduce their water, waste and carbon footprint. Adopting circularity for your brand helps you shift the idea of sustainability from a burden to a growth channel.
Sales, sales & more sales.
Finally, you add on to your revenue by getting new customers, clearing out your dead inventory and damaged pieces. Brands using Relove have generated upto 12-26x ROAS from store credits, providing multiple benefits to brands and their customers!
Soulslings, a baby carrier brand acquired new customers

through their relove program
86% of customers who bought preloved slings were first time buyers for the brand.
Love The World Today, a kids wear brand says:
"Its difficult for purpose led business to find genuine partners driven by the same values and concerns is hard too.
With Relove, we've been able to offer a way to our customers to
1. take pride in actively participating in closing the loop and contributing to a circular system where each one benefits (including the planet. Big yay for that!)
2. make sustainable fashion more accessible especially if price has been a barrier for them to make that switch
The pilot phase has been very encouraging with 54% of the listings sold out the very first day and customers understanding the value of supporting thrifting. Thank you Relove for enabling something we've always wanted to do. You've made the whole process simple and so possible!"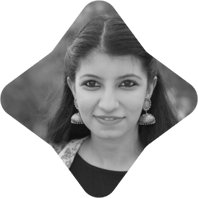 "
The whole integration process is super smooth.
So happy that Relove is making life simpler for brands like ours to offer circularity to our customers. The whole integration process is super smooth and the team is so invested in reducing waste
caused by the fashion industry. We've had customers cheer us on for offering the option to buy and sell preloved on
our website
via Relove. It needs to become a standard offering by every brand. The only way forward is mindful,
quality and conscious consumption."
A return policy for your brand is simply not enough. You need a resale policy.
Sustain customers. Sustain Profits. Sustain Earth.
Go circular. Relove today!