My Internship Reloving the Planet
I strongly believe in destiny and manifestation. This little story below is my perfect example of how I manifested my dream internship.

I had always been active on social media as a home decor gardening influencer and a sustainability enthusiast. It was during my stint at a sustainable platform about 3 years ago that I got introduced to Okhai and as a result, got to know about Kirti. I felt deeply inspired by her career trajectory and achievements and started following her on Instagram.
I always found her content really insightful and helpful. It made me understand a lot about the industry and like many other people, I secretly wished to learn under her mentorship and always kept an eye on any suitable opportunities that she posted on her page.
Two years later, I was in the last semester of my college which required me to intern at a fashion company for 4 months. I had an offer from a big company in the fashion & lifestyle industry and was just about to say yes when I saw Kirti's post on Instagram announcing the funding of Relove and inviting applications.
I jumped right at the opportunity and applied for the position of a Marketing Intern at Relove. I interviewed with Kirti first and Prateek later and was ecstatic when I was confirmed.
This internship was the biggest learning experience I have had in the longest time. Within the first week of my internship, Kirti got on a call with me and helped me set goals for the course of my internship. She took the time to help me understand the nuances of working at Relove.
It was also the time when Kirti had just had her baby so I remember being very apprehensive about disturbing her all the time. Then during one of our calls which I remember very vividly, Kirti understood my concern and told me, "It is my job to enable you to perform better." It made me understand why she was such a loved leader.

I was loving my work and was looking forward to continuing it when I met with a deadly accident. I was hurt pretty bad and wasn't even able to function for a long time. The amount of support I got from my Kirti and team was amazing. It truly made me realize why empathy is so important in workspaces.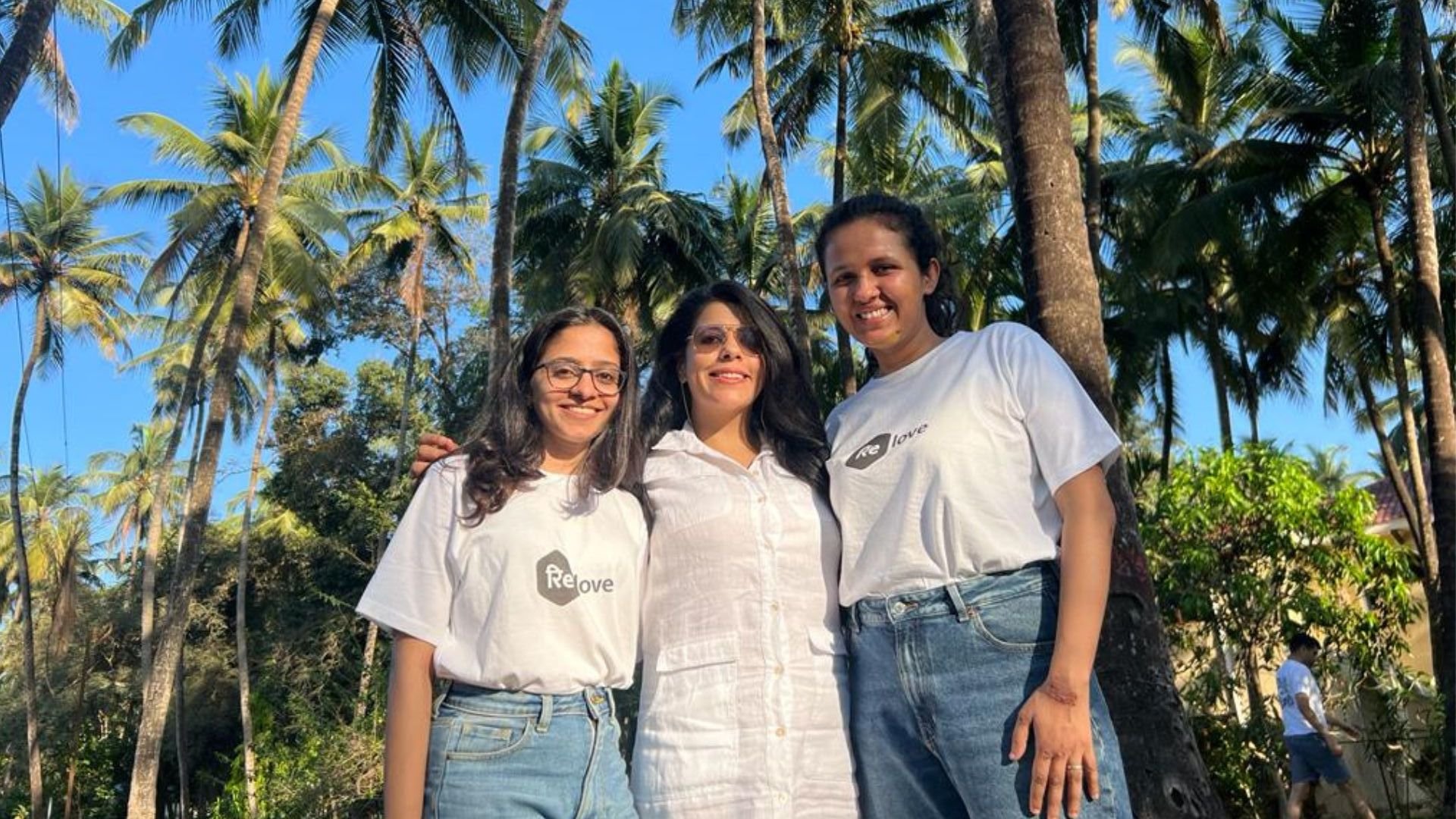 It was during this time only that we were supposed to have our team off-site in Bombay. Even though I had 28 stitches, I wasn't going to miss the opportunity to meet such a lovely team. So I got my stitches dressed and hopped on the plane to Mumbai. The moment I reached there, I knew that I had made the right decision. Everybody was so warm and considerate. We had our goals discussions for the quarters and were a part of some amazing workshops by Kirti & Prateek.
It is now almost the end of my internship at Relove and I have to say that it has been the most fulfilling experience for me. I learned totally new skills, learnt to take ownership of my responsibilities, figured out that I can be a really high functioning person even in physical difficulties. (reference to the accident).
Even if I had to relive the physical difficulties just to get to experience this internship again, I surely will ;)